There is not much argument that human beings, women in particular, are one of the most beautiful, not to mention fascinating, creations of this world. In this post, we bring you 15 of the most beautiful female celebrities.
1. Nina Dobrev
Nina Dobrev is an actress and model of Bulgarian-Canadian decent who is famous for her roles in 'Degrassi: The Next Generation' and the television supernatural dram 'The Vampire Diaries', having begun her career in Armstrong Acting Studios in Canada.
She is a gorgeous woman who has flawless alabaster skin and almond shaped eyes. She even appeared completely makeup free in honor of her People magazine's "Most Beautiful People" shoot a while ago, and needless to say, she was stunning! She also love swishing around her long, sleek brown hair, which is definitely something her fans envy!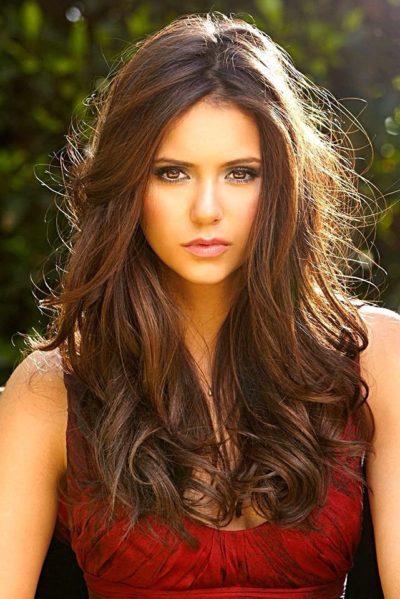 2. Emmanuelle Chriqui
Another Canadian beauty, Emmanuelle Chriqui is also a popular actress, well known for her striking features and a beautiful face. She is gorgeous, with a face envied by many around the world. This Canadian-born actress is best known for her role as "Sloan" in the popular TV Show "Entourage".
The now 35-stunner also has a body that is good enough to be put up as inspiration, and she loves to flaunt it (as she should)! She also has a warm personality, is extremely witty, and never seems to be without a smile on her face. Did your heart just skip a beat looking at her?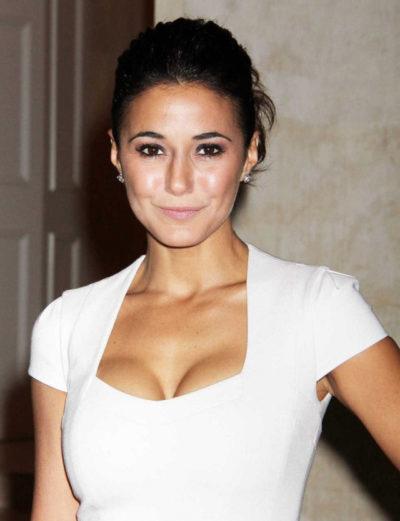 3. Jessica Alba
Jessica Alba is an actress from the US who has captured the hearts of her fans world over on-screen and off of it. Her oval shaped face, perfect nose, pink lips and most of all, her doe eyes are the highlights of her beauty. She also has a beautiful smile, which shows off her perfect pearly whites!
Jessica Alba is also a very talented actress who has won awards for her roles, as well as many nominations. Her first appearance on the small screen was at the age of 13, and she quickly rose into fame. She is also an entrepreneur and the owner of her own childcare and household products company.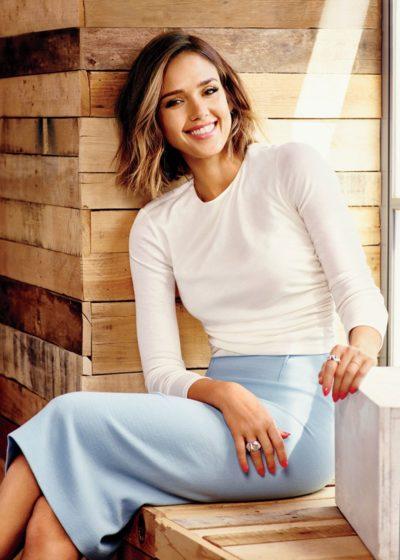 4. Dianna Agron
Dianna Agron, a blonde beauty fits right into this list with not only her striking good looks, but also her talent. An actor, singer, dancer, Dianna made her television debut on CSI:NY and gained even more popularity when she played Quin Fabray in the famous TV show Glee.
Her soft features, gorgeous blonde hair and hazel eyes give her the perfect 'girl-next-door' vibe, while also making her so, so pretty! She is also an avid activist for many things she is passionate about, most notable animal rights (PETA), and LGBT rights. She has also work with charities to help children and refugees.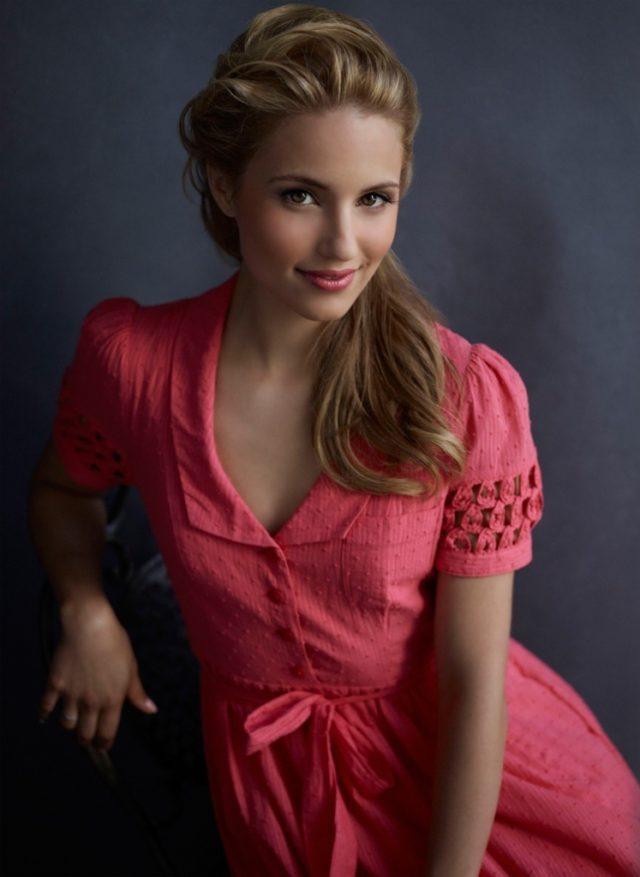 5. Monica Bellucci
Monica Bellucci is an Italian actress and fashion model, who captures the attention of her audience every time she walks down the runway or appears on TV. She has walked the runway and modeled for iconic fashion brands like Dior and Dolce & Gabbana.
Her sharp facial features, high cheekbones and mesmerizing eyes are features that give her a cool, mysterious look. She has a unique look of a glamorous Italian film-star, which is probably what makes her so sought-after. Even at the age of 50, Monica Belluci stills turns heads and could give women a lot younger than her a run for their money!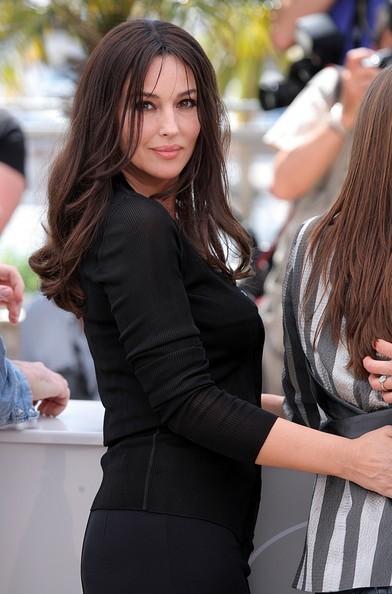 6. Olivia Wilde
Olivia Wilde is an actress, producer and screenwriter hailing from the United States of America. This Irish American beauty is one of the most talented actresses in Hollywood and is best known for her role in the medical-drama called "House". She is also invested in giving back to the community through various charities and initiatives.
She is one of the most beautiful celebrities in Hollywood today. This thanks to her tan skin and cheekbones that could cut butter, although her most striking feature is her eyes that always seem like they are gazing deep into your soul. Olivia, can I tell you all my secrets while gazing at your beautiful face? Sigh.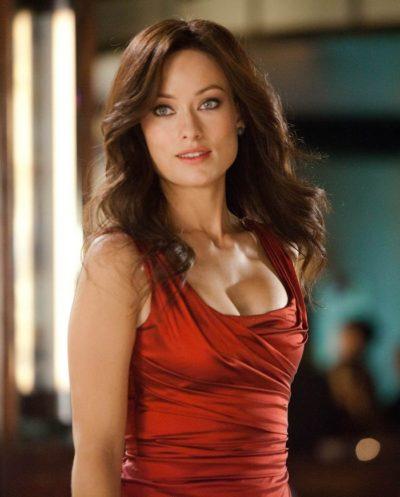 7. Scarlett Johansson
Scarlett Johansson is an American actress and singer who is known for her ridiculously good looks, as well her movies which have earned her quite a few awards. She was also known to be one of the world's highest paid actress between the years 2014 and 2016.
Esquire magazine awarded this blonde, green-eyed beauty the title of 'Sexiest Woman Alive' in 2013, and rightfully so! This famous actress has a beautiful face and gorgeous curly golden locks. Furthermore, her low and raspy voice adds to her allure, making her seem interesting and mysterious. Her bold, red lip is also a signature look that she has come to be known for.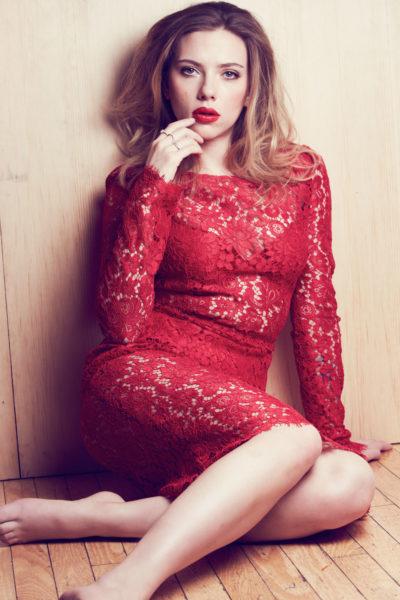 8. Penelope Cruze
Penelope Cruz is an actress and model of Spanish decent, that is a stunning beauty! Just one look at her, and you can see why she is one of the most sought out models of the world. She was signed by an agent at the tender age of 15, and made her acting debut at 16. It was only a year later when she starred in her first film, and it gained critical acclaim as well!
She has been portrayed as the face of some of the most famous and renowned brands out there, like L'Oreal, Mango, and Ralph Lauren. She has a perfect face that looks like it has been chiseled by a master artist, with sharp features and deep brown eyes.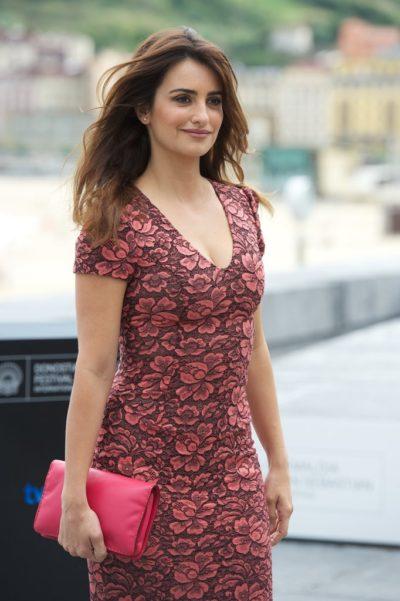 9. Hayden Panettiere
Hayden Panettiere is a blonde who has a pretty has a rounded face and rosy cheeks. She is the ultimate American beauty, fitting into every man's dream for a girl he can bring home to meet his parents. Her beautiful shiny blonde hair perfectly complements her smooth skin.
She is also well known for her voice-acting roles in many animated films, and has also been nominated for two Golden Globe Awards in 2013 and 2014 for a remarkable role she played in a series. She is an animal lover, and an avid animal rights activist.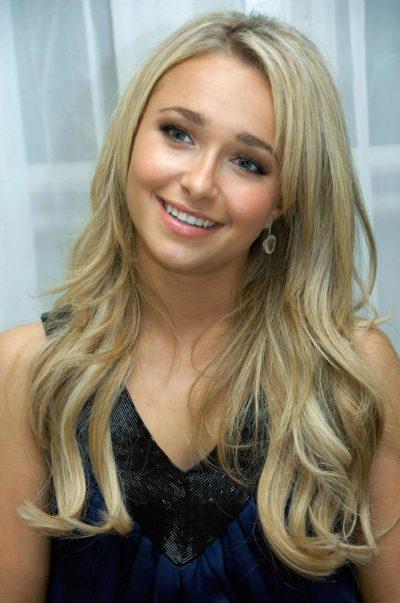 10. Angelina Jolie
Angelina Jolie is arguably one of the most well-known actresses in the world right now. She, along with her (soon-to-be former) husband Brad Pitt are one of the most talked about celebrity couples ever. Fans everywhere were left shell-shocked when the news about their split broke!
They were the ultimate power couple, both revered as good-looking, successful; people.
And rightfully so, as Angelina's captivating eyes, and glossy lips added to her allure and allowed her to capture her viewers through the screen so easily. But her looks aren't all she's got going on, she is also an amazing actress and is passionate about many issues like world hunger and education.