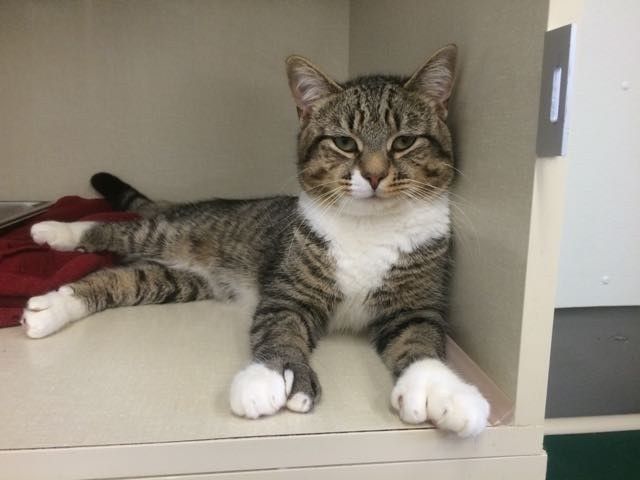 When Justin Craig found Phil at the SPCA, it was love at first sight. A few days after their first meeting, he went back to the shelter for his old pal.
After filling out the adoption paper, he put the polydactyl kitty in his arms and told him that he was going home that day.
Saying goodbye to the shelter!